The Vocational School for Manufacturing Technology (BS FT) and the Vocational School for Metal – Design – Mechatronics (BS MDM) at our location in Munich have maintained contacts with foreign vocational schools for more than 15 years and carry out projects for the development of educational modules and the exchange of students and teachers.
We are currently active in the Erasmus + program of the European Commission under Key Action 1 (LA1) Learning Mobility for Individuals in Vocational Training and Key Action 2 (LA2) Strategic Partnerships.
As part of LA 1, in the "goMOVET – Mobility across Europe" project, we are sending students, teachers and trainers to study at our partner schools in Slovakia, Finland, Denmark, the Netherlands, England, Spain and Switzerland.
For students with fewer opportunities we are able to offer a special project with our KA2 small scale partnership INEU – Intensive Europe.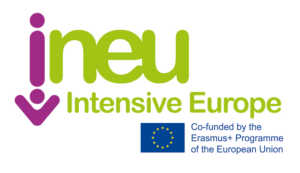 A longterm blended mobility, which
– meets the requirements of trainees and companies through the technical aspect.
– meets the needs of each participant at his or her own level through easy entry, constant socio-pedagogical support and intensive language support.
– offers virtual learning units via the learning platform "moodle", which allows each participant an individual pace.
The Strategic Partnership in LA2 with the project title "Engineering Mobility in Europe" (EMEU) brings together even greater cooperation between vocational schools in other European countries. Various European vocational schools are developing completed modules of at least 3 weeks in the technical occupational fields of metal and electrical engineering, mechatronics, construction, carpentry and ITC for participants in initial vocational training.
For further information about the modules offered on our school campus, follow this link Europa MDM
All offers are in English and will be completed with an assessment of the learning outcomes recognized by the sending foreign partners. This follows the EC recommendations on ECVET. By implication, we send our students in consultation with the training companies to our partner schools to similarly designed modules. At the same time, we offer teachers and company trainers the opportunity to accompany the students to get to know the foreign partner schools. In addition, targeted mobility periods are held for educational staff, in which specialist content or pedagogical concepts are focused. To get an idea about the European modules go to the homepage of EMEU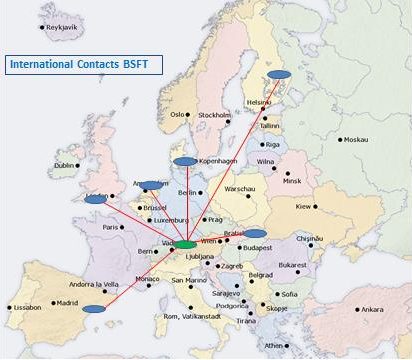 Currently we maintain contacts to these partner schools:
Holland: Horizon College in Hoorn near Amsterdam
England: Bridgwater College in Bridgwater
Spain: Xabec in Valencia; Armeria Escola in Eibar
Slovakia: Technická akadémia – Spišská Nová Ves
Switzerland: GIBZ in Zug, Pfäffikon and Goldau
Finland: Savo College at Kuopio; Gradia College in Jyväskylä
Denmark: Aarhus TECH in Aarhus
European work has found an inherent position in vocational training at the Vocational School for Manufacturing Technology and follows an elaborate development strategy.
In summary, the following elements of this strategy should be emphasized:
– Sending and hosting learners to European Vocational Modules
– Development and implementation of well-founded vocational modules according to ECVET
– Accompanying mobility of educational staff for quality assurance and training
– Participation and implementation of conceptual projects at the level of innovation transfer and strategic partnerships
– Multiplication of own experiences regionally, nationally and internationally
– Expansion and consolidation of bilateral and multilateral partnerships with foreign vocational schools
Contact:
Christina Murphy

Europakoordinatorin des Beruflichen Schulzentrums: Internationalisierungsstrategie Berufsschule für Metall – Design – Mechatronik

Zimmer 206
+49-89-233-35581

christina.murphy@bsz-deroy.muenchen.musin.de

Nadine Deichselsberger

Europakoordinatorin der Berufsschule für Fertigungstechnik


Zimmer 222
+49-89-233-35571